Why Sedation Dentistry is Right for You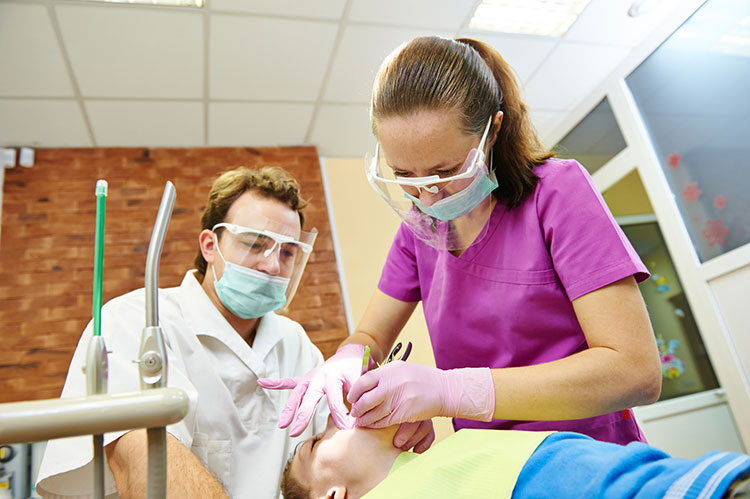 Does a trip to the dentist scare you? You're not alone in this fear and this is why we offer sedation dentistry. Many people fear going to the dentist and their dental health suffers for it. But at Douglas Dentistry in Lutz, you have no reason to fear. We make visiting the dentist a breeze. We love new patients and we offer comprehensive services to keep your smile healthy and beautiful. Call us at (813) 960-3300
What is Sedation Dentistry?
Sedation dentistry is where you are given a safe medication to soothe you and allow you to undergo dental treatment. At our office we offer a comfortable, pain-free experience with oral conscious sedation. This means that we will work with you and your physician to get a pill prescribed that you can take for your procedure. This pill will help you to feel calm and relaxed during your treatment and you will experience little to no discomfort from the dental procedure. The pill may make you drowsy, so we recommend having a companion to drive you to and from your treatment.
The Benefits of Sedation Dentistry
If you've avoided visiting the dentist in the past due to overwhelming fear and anxiety, you no longer have to suffer. Sedation dentistry makes your trips to the dentist less stressful. The medication you are prescribed will put you at ease, allowing your dental procedure to go swiftly and smoothly. You will no longer fear the dentist.
Your dental procedures will be over with before you know it. When you are sedated for a dental procedure, the dentist can work faster to complete the procedure since you are able to hold still. This is also helpful because it can minimize the number of trips required to finish a procedure. Over time, you will see your fears of visiting the dentist diminish.
Services Available
Individual Consultations
Dental Exams
X-Rays
Dental Sealants
Fluoride Treatments
Custom Nightguards
Drug-free Headache Prevention
Dental Implants
Porcelain Crowns & Bridges
Professional Teeth Whitening
Invisalign & Braces
Emergency Treatment
Cosmetic & Restorative Dentistry
Oral Surgery
Bone Grafts
Endodontics (Root Canal Therapy)
Periodontal (Gum Care)
What does Sedation Dentistry Cost?
We are an insurance-friendly office, so please be sure to bring your insurance card with you. We will help you maximize the benefits of your dental insurance. We accept most major credit cards, debit cards, checks, and cash. We also offer flexible financing through CareCredit. With CareCredit you can finance 100% of your dental care with no up-front costs.
We look forward to getting to know you and your family!